So, you got into real estate to be rich!  What if we told you that a real estate career alone wasn't enough to do the...

What do you think about your present financial situation?  What you think matters, because what you believe and the actions you take based on those beliefs...

Fact:  According to the US Department of Commerce, the average American, IF they save at all, saves less than 5% of their gross income...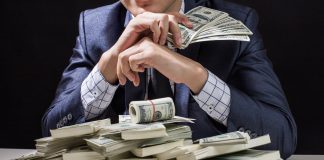 Best selling financial author, David Bach, tells CNBC what he believes to be the #1 proven way to be rich...Are you doing it?   "What that...