This spring, the Canadian housing market, particularly in metro markets such as Toronto and Vancouver, was experiencing a giddiness similar to our own.  Peak...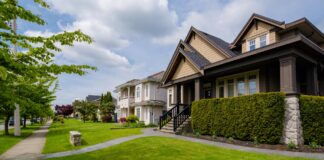 Long Canada's hottest housing market, Toronto is cooling down, with total home sales dropping below 6,000 in June, according to the Canadian Real Estate...

Canadian real estate agents can focus on selling as low borrowing costs continue to fuel demand for homes. The troubles of mortgage lender Home...

The city of Vancouver has had a problem with vacant homes and in a bid to push landlords into leasing their properties, the city...