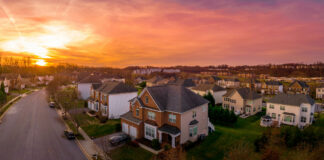 Fannie Mae projects cooling home sales for the remainder of this year and into 2022. Fannie Mae Economic Forecasters Expecting Waning Demand Despite an uptick forecast...

For many agents, clients may often seem to be too picky, always finding something that isn't exactly right with even the newest of homes....

Drive around metro Phoenix these days. All you'll see are construction sites and brightly colored SOLD signs on new properties; 22% more SOLD signs...