Thank-you to the 1000s of you that have made HARRIS RULES a #1 Best Seller on Amazon.
Julie and I are honored to be part of your lives and truly blessed that you are part of ours.
The off the charts incredible success of HARRIS RULES is PROOF that the real estate industry is ready for a new approach. Julie and I are beyond thankful to all of you for making our dream of being #1 Best Sellers a reality…
Scroll down to read the latest reviews on the book: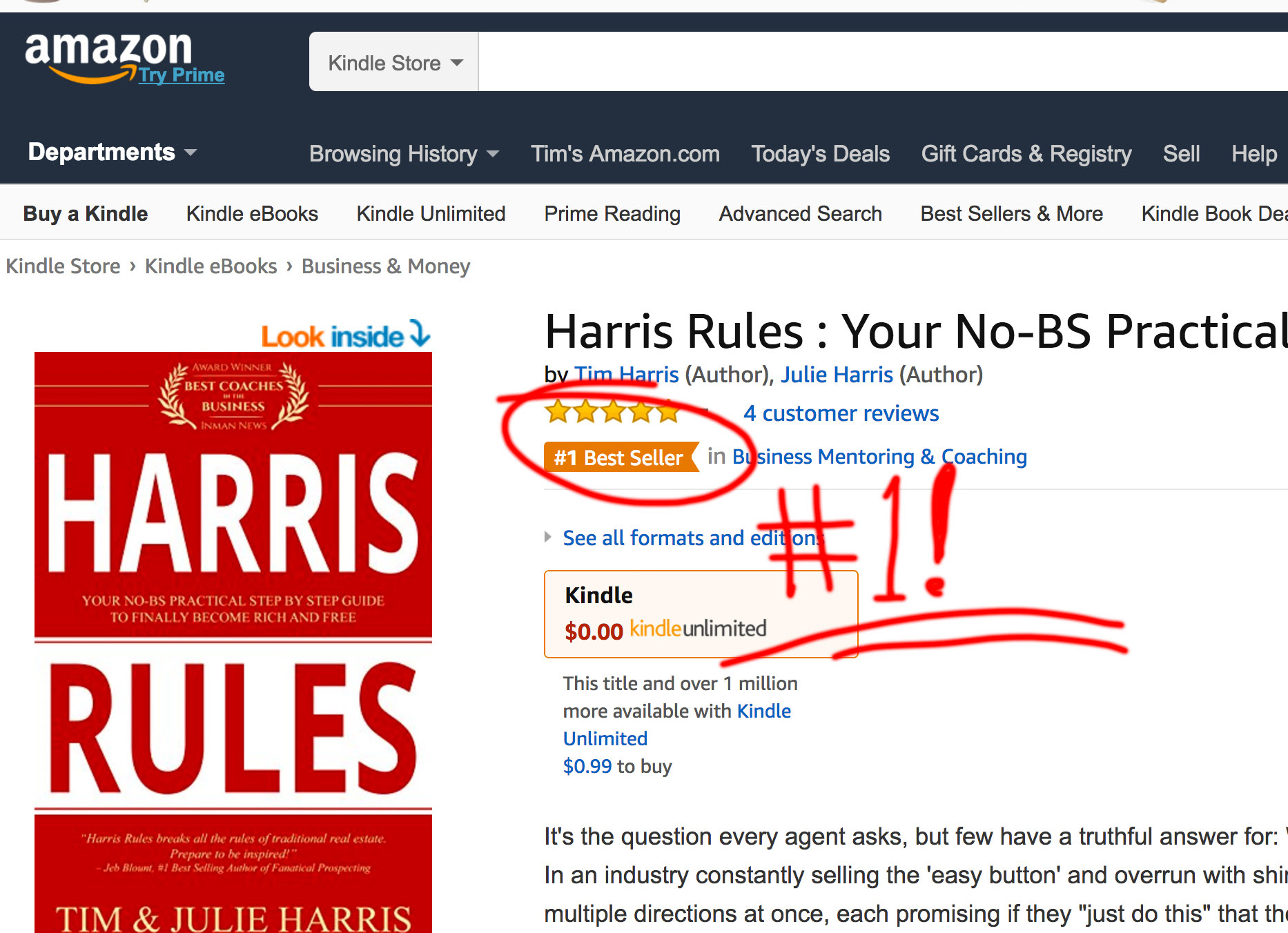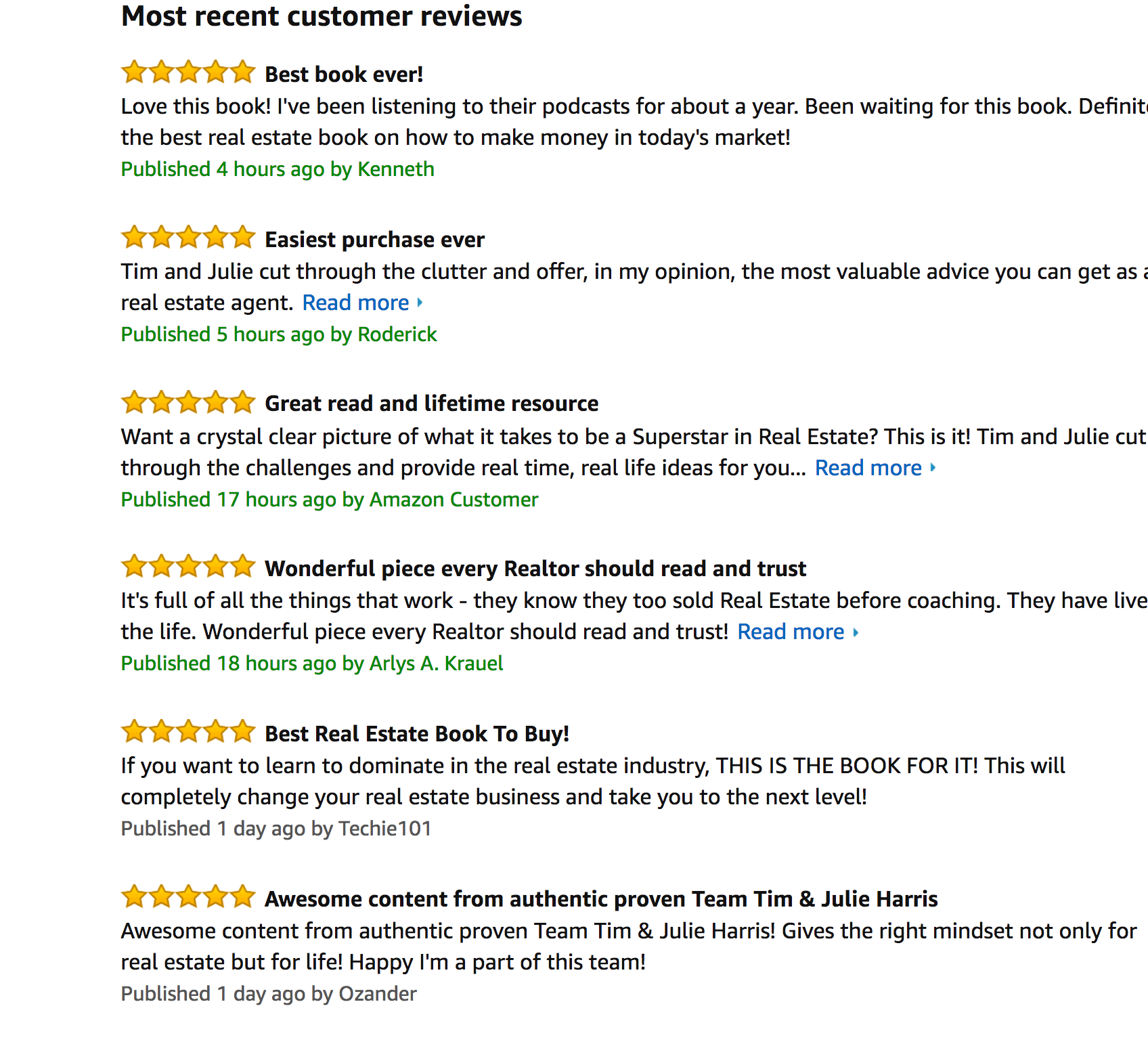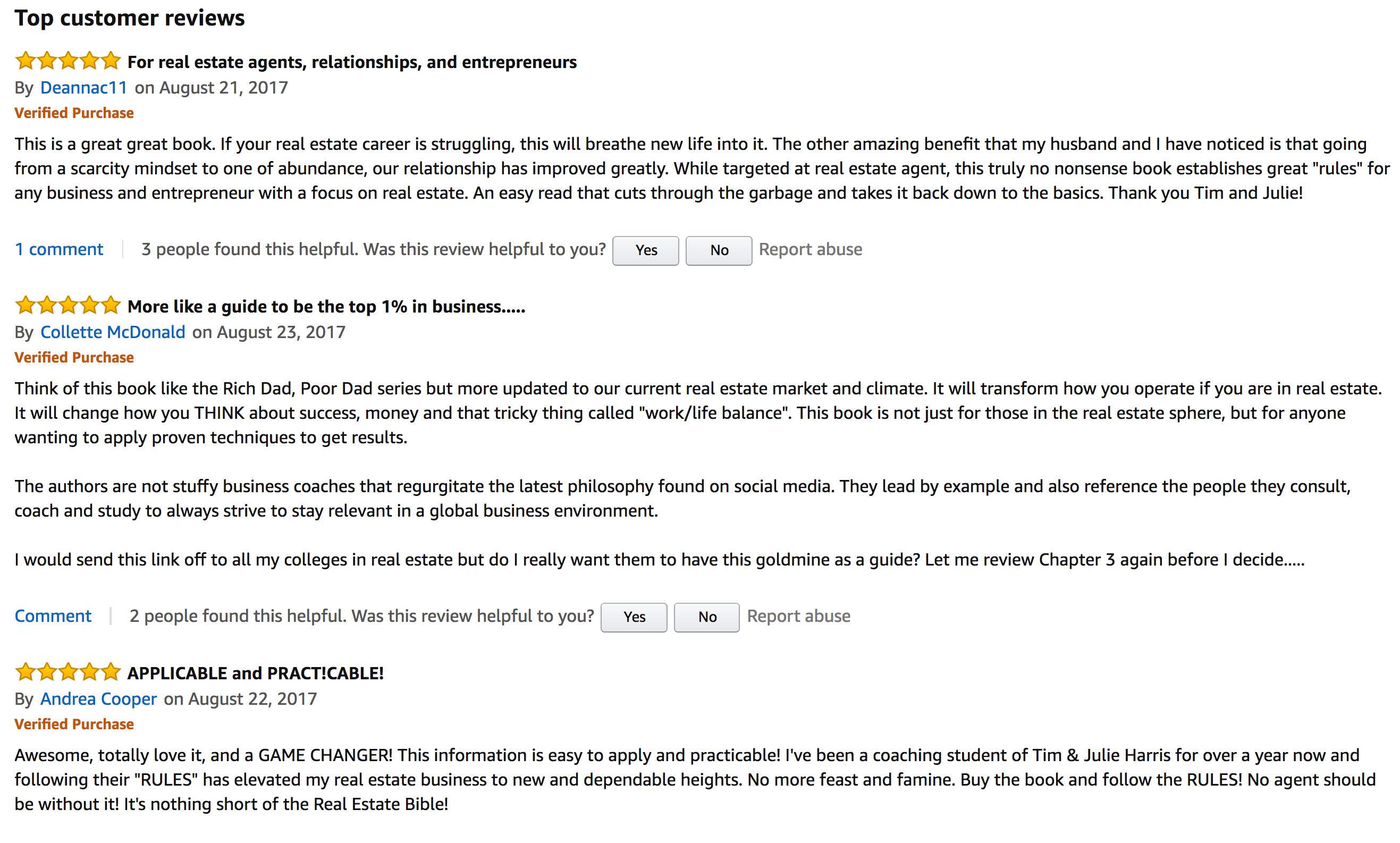 Claim Your FREE Real Estate Treasure Map!