We're overwhelmed by the response. Absolutely STUNNED if you want to know the truth.. We can't say THANK YOU enough.
As you may know, earlier this week our new book HARRIS RULES became available on Amazon. No fancy announcement, no big marketing push. The publisher simply loaded the book to Amazon….guess what happened next…
In less than 24 hours HARRIS RULES is now the #1 Best Seller on Amazon! What??? Yep, that really happened. #1 Best Seller On Amazon.
Simply amazing! (Check out the image below)
Our publisher thinks our book could become the #1 best selling real estate book of all time!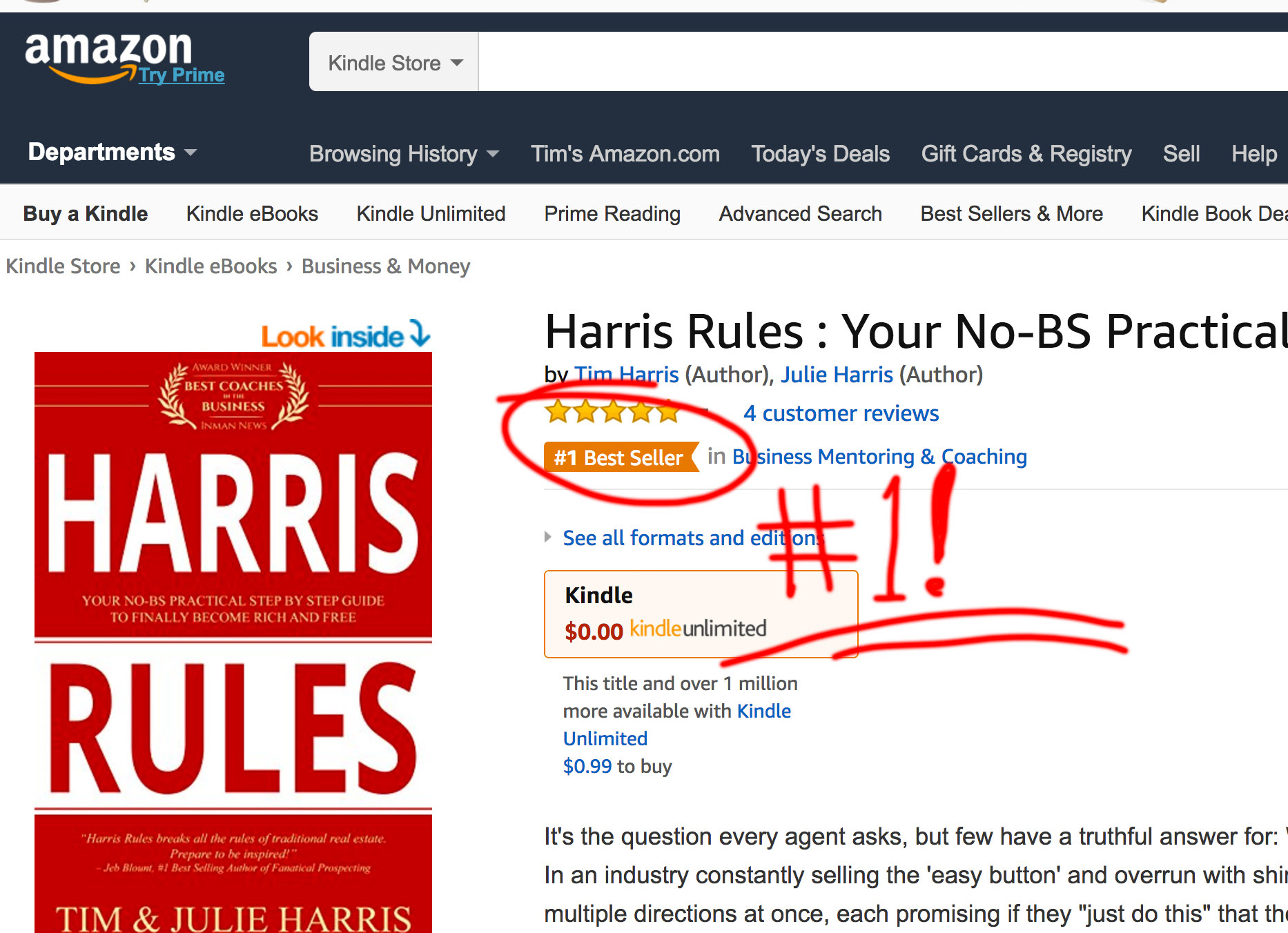 He suggested we offer the book to our loyal podcast fans and coaching members first. For the next few days you can download a copy of our new book for just .99 cents.
BY THE WAY: After you have read a chapter or 2 please consider leaving your honest review. Here is a review JUST posted: