Key Highlights
Portland OR recently set new bar for housing reform by legalizing up to 4 homes on almost any residential lot
New rules also offer "deeper affordability" option of 4 to 6 homes on any lot if at least half of homes available to low-income families at affordable prices
Most pro-housing reform to low-density zones in US history
The "Residential Infill Project" in Portland OR blends and exceeds ideas pioneered in Vancouver, Minneapolis and Austin regarding legalizing low-mid income level housing.
Download Your FREE Ultimate Agent Survival Guide Now. This is the exact 'do this now' info you need. Learn NOW How to Access All The Bailout Program Cash You Deserve. Including Unemployment and Mortgage Forbearance Plans. To Access the Ultimate Agent Survival Guide Now Text The Word SURVIVAL to 47372. 4 Msgs/Month. Reply STOP to cancel, HELP for help. Msg&data rates may apply. Terms & privacy: slkt.io/JWQt
From the introduction of this "Residential Infill Project" proposal to its passage took six years of coalition building with affordable housing developers, environmentalists, housing advocates, justice advocates, transportation reformers and civic groups along with anti-sprawl nonprofits. "Who knew," said City Commissioner Jo Ann Hardesty, "putting people at city council, testifying, writing letters and convincing their elected officials could change public policy?"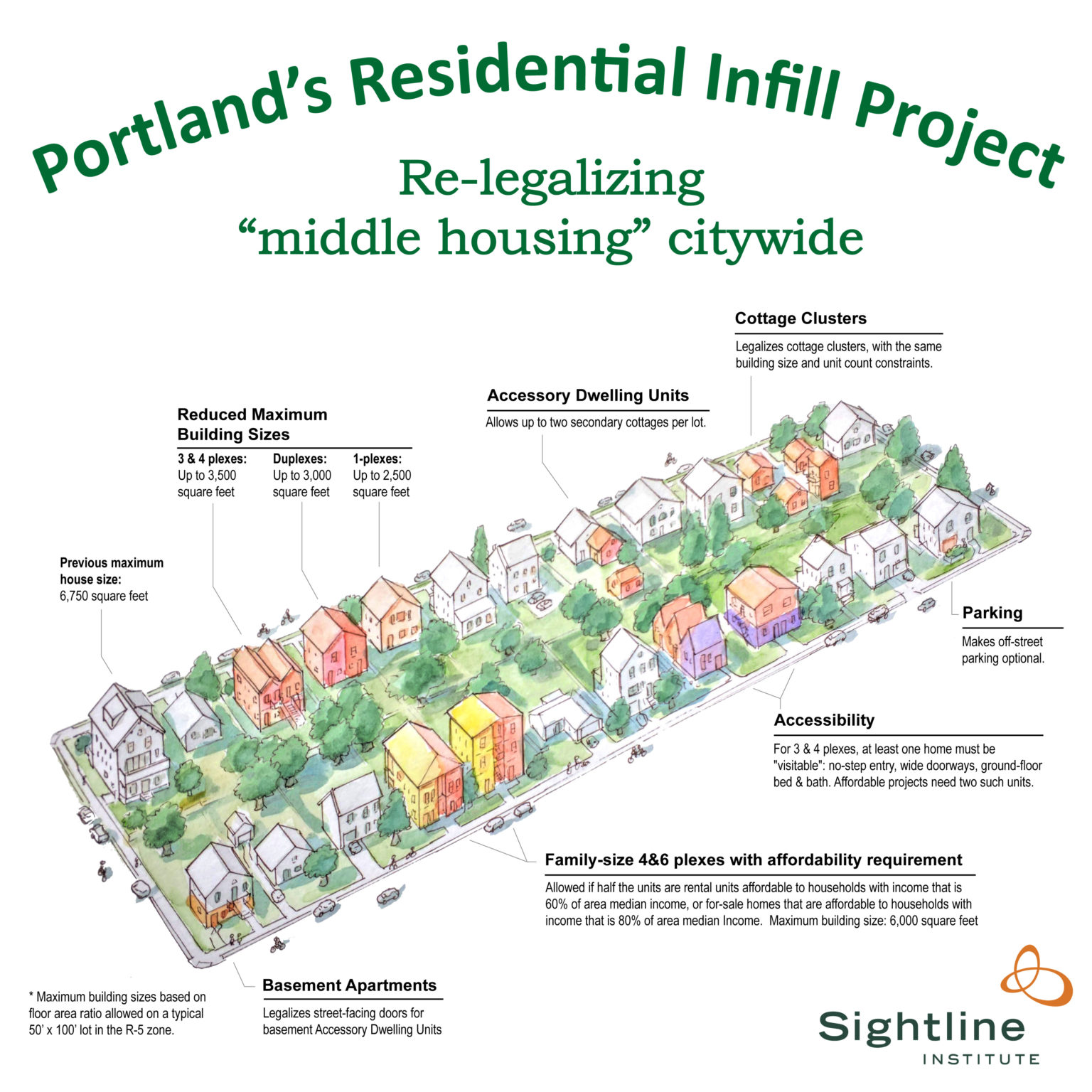 Portland's new rules set the interior square footage of a building at half the square footage of its lot or 2,500 square feet of housing on a hypothetical 5,000 square foot lot. Portland's duplexes will be up to three-fifths the square footage of the lot and triplexes and fourplexes up to .7 of the lot size.
The idea of the extra square footage is to rechannel investment away from luxury remodels and McMansions to homes that are affordable.
"Missing Middle" housing options like triplexes, cottages and courtyard apartments are more scarce across the country than radical since they were largely banned beginning around 1925 and expanded during the 1950's and 60's.
Not anymore. Here are some of the building specifications adopted by the Portland OR City Council:
Allows 2 secondary cottages or accessory dwelling units (ADUs) per lot
Reduced maximum building sizes down from 8,750 square feet

3 & 4-plexes up to 3,500 square feet
Duplexes up to 3,000 square feet
1-plexes up to 2,500 square feet

Legalizes cottage clusters with same building size and unit count constraints
Makes off-street parking optional
Accessibility – for 3 % 4-plexes, at least 1 home must be "visible," no-step entry, wide doorways, ground floor bed & bath
Family-size 4 & 6-plexes with affordability requirement allowed if half of units affordable to households with incomes that 60% of median income or for-sale homes affordable to households with incomes that 80% of area median income
Basement apartments legalized for basement ADUs with street-facing doors
Thanks to Sightline Organization and Jonathan Miller Appraisers.
Also read: Head's Up – Amazon Doubling Down on Office Workers, Podcast: Looking For Listings? What Is Working NOW To Generate Listing Leads (You May Be Suprised) | Tim and Julie Harris, Podcast: Why Do 80% Of All Agents Fail Within 24 Months? (Are You Making Any Of These Mistakes?) | Tim and Julie Harris
Claim Your FREE Real Estate Treasure Map!